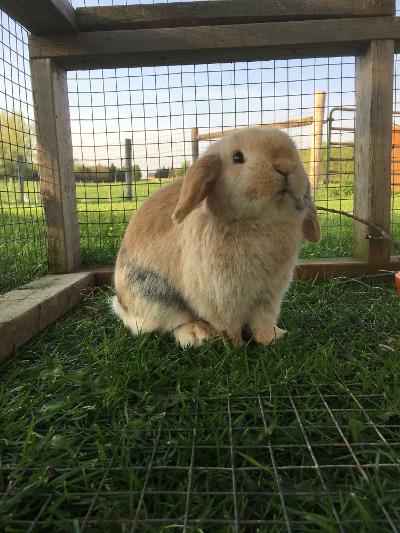 Blue Spruce Bailey
DOB: November 26, 2017
Sire: Cedar Point Dream Catcher
Dam: Cedar Point Echo
Colour: Harlequin
Bailey is such a sweet boy and we feel so fortunate that we are starting our herd with this lovable buck :) He is so calm and gentle and just loves attention! He's always waiting eagerly at his cage door when we enter our rabbitry and loves to hop out of his cage and explore while we get his breakfast ready :) His favourite time is outdoor play time where he loves to lounge around in the sun, nibble the fresh green grass and observe all the activity on the farm :) He also produces some of the friendliest babies!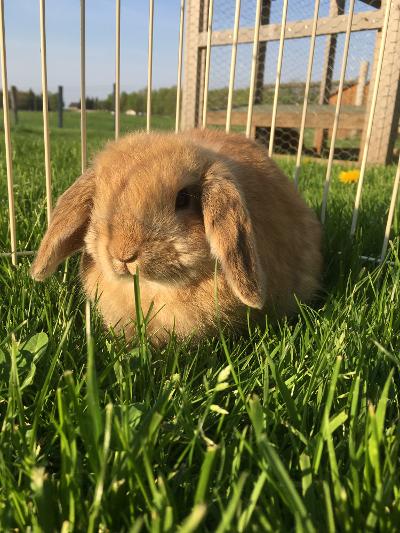 Cedar Point Seeing Double
DOB: March 12, 2018
Sire: Cedar Point Lewis
Dam: Nova Starrs Tough Decisions
Colour: Fawn
Seeing Double is a beautiful little boy :) He was quite shy when he first came to us but with lots of love and attention he warmed right up to us :) He loves playing outside and sprawling out in the sun! We are excited to watch him blossom as a breeding buck :)
Updated photo coming soon!
Cedar Point Lewis
DOB: June 18, 2017
Sire: Lund Lops Toretto
Dam: Cedar Point Alexia
Colour: Harlequin
We just can't get over how beautifully built Lewis is! He has a stunning head and body and such lovely ears! We are so lucky to have had the chance to welcome him into our breeding program and can't wait to meet the beautiful babies that he produces :)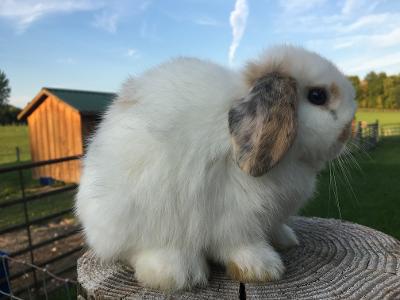 Cedar Point Poseidon
DOB: July 16, 2018
Sire: Cedar Point Perfection
Dam: Cedar Point Alexia
Colour: Tricolour
Poseidon is a very sweet boy with a very gentle personality :) He has gorgeous markings and an equally stunning body shape to match! We are so happy to be adding him to our rabbitry and can't wait to see what he produces!