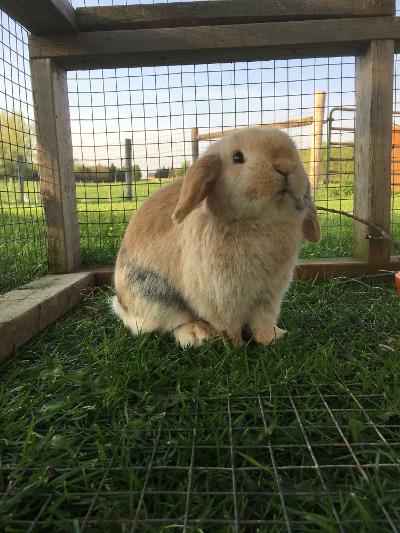 Cedar Point Bailey
DOB: November 26, 2017
Sire: Cedar Point Dream Catcher
Dam: Cedar Point Echo
Colour: Harlequin
Bailey is such a sweet boy and we feel so fortunate that we are starting our herd with this lovable buck :) He is so calm and gentle and just loves attention! He's always waiting eagerly at his cage door when we enter our rabbitry and loves to hop out of his cage and explore while we get his breakfast ready :) His favourite time is outdoor play time where he loves to lounge around in the sun, nibble the fresh green grass and observe all the activity on the farm :) He also produces some of the friendliest babies!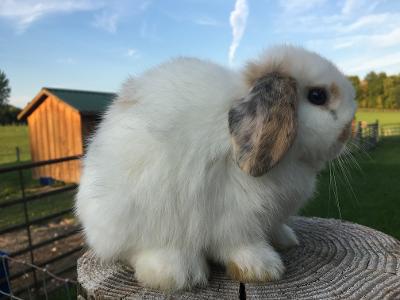 Cedar Point Poseidon
DOB: July 16, 2018
Sire: Cedar Point Perfection
Dam: Cedar Point Alexia
Colour: Tricolour
Poseidon is a very sweet boy with a very gentle personality :) He has gorgeous markings and an equally stunning body shape to match! We are so happy to be adding him to our rabbitry and are thrilled with the gorgeous babies he has produced !