If you are interested in bringing one of our sweet buns home then feel free to contact us to be placed on our waiting list! We do not require a deposit in order for you to be placed on our list - we only require a deposit once you have selected your bunny :)
WAITING LIST POLICIES
(Please be sure you read and understand our terms before requesting a spot on our waiting list)
I require your first and last name and mobile number in order for you to be placed on our waiting list.
You MUST be over the age of 18 to be placed on our waiting list.
Once a litter is ready to be reserved I will begin contacting people on my waiting list in groups of five, starting at the top. Each group will have one hour to respond before I move on to notifying the next group. Notifications will be sent out via text message.
The text notification will include a link to our "Bunnies For Sale" webpage where you can view each bunny and read all about them.
Reservations are taken on a first come, first served basis.
Once you have specified which bunny you are interested in reserving you will have 1 hour to send a deposit.
Deposits must be made via etransfer (final payments may be made in cash or via etransfer).
Please let me know which bunny you are interested in reserving BEFORE you send a deposit so that I can confirm that he/she is still available.
If I have not received your deposit within the one hour window then your chosen bunny will be made available again.
Bunnies are ready to leave for their new homes between 7 and 8 weeks of age.
PLEASE NOTE: If I have not received a single response from you after attempting to contact you 3 times then I will assume that you are no longer interested in reserving a bunny and you will be removed from our waiting list. If, however, you decide that you are still interested (but have already been removed) I will happily add you back to our waiting list but you will be placed at the bottom.
Thank you for your interest in our bunnies and we look forward to working with you!
Our goal is to have 2-3 litters available each month but we are, after all, at the whim of Mother Nature who sometimes has other plans! As our waiting list for a bunny can be quite long it may be a few months before you are able to bring your bunny home. We will, however, do our best to work with you to find the perfect bun and greatly appreciate your patience and support!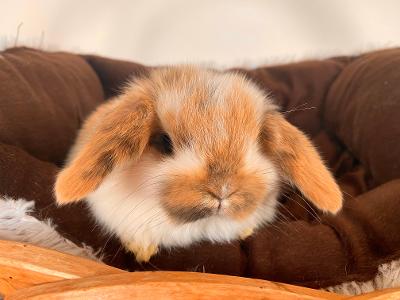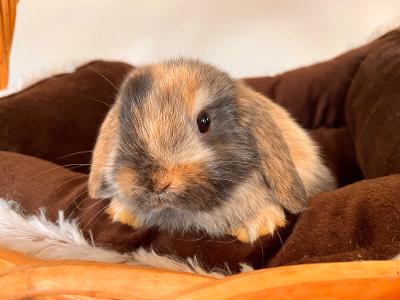 For lots of pictures and updates on our current litters please follow us on Facebook and Instagram @HappyHensHeritageFarm!