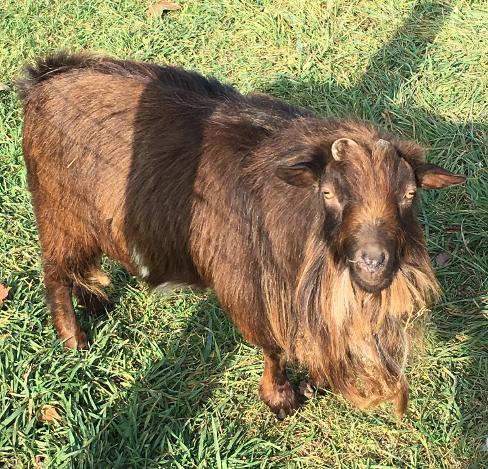 Sky River Meadows Merak
DOB: March 27, 2013
Sire: Imperial K Gigalo
Dam: Further C.C. Rider
This guy is something special! He is so friendly and makes beautiful babies! We love his fantastically long hair and our girls rather enjoy braiding his beard in the summer :) He is our top breeding buck and never fails to get the job done! He comes from excellent milk lines and produces girls that are all top milkers.
2014
Sky River Meadows Cordelia (doeling)
Sky River Meadows Danica (doeling)
2018
Happy Hens Heritage Maui (buckling)
Happy Hens Heritage Moana (doeling)
Happy Hens Heritage April (doeling)
Happy Hens Heritage May (doeling)
Happy Hens Heritage June (doeling)
2017
Happy Hens Heritage Tiger (buckling)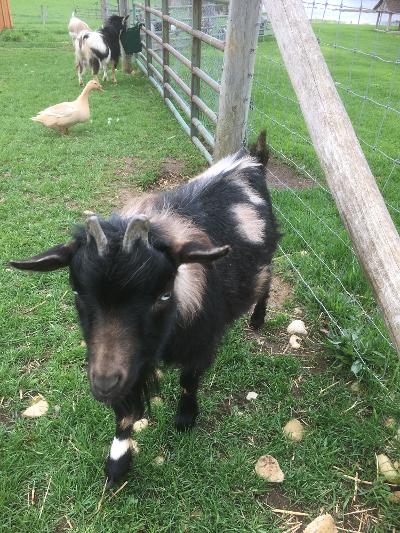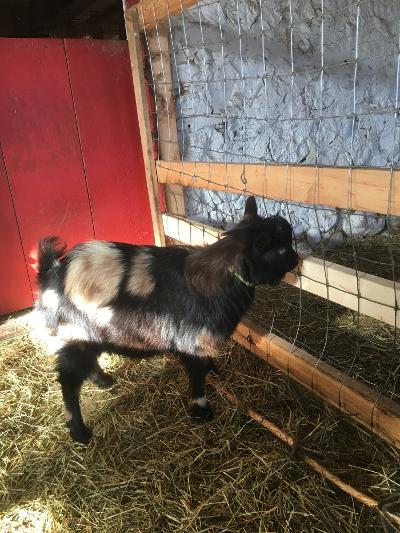 Everlily Maples Milk Dud
DOB: May 5, 2017
Sire: Prairie Wood Corazon Azul
Dam: Taylorside's Coconut
Offspring: N/A
Milk Dud is a sweet boy with beautiful moon spot markings! We are very excited to see if he passes these gorgeous moon spots on to his offspring :) He has been bred with two girls and we can't wait to meet his babies this spring!