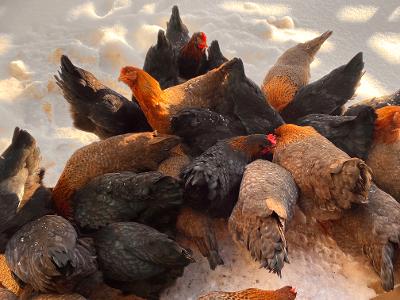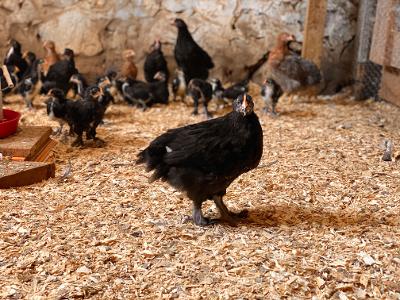 We have been raising chickens since 2015, when we brought our first heritage laying hens home. Soon after that we started hatching out our own chicks and have been loving every minute of raising poultry ever since!
We have a variety of poultry to suit all your needs, whether you are looking for good egg layers, great table birds or simply a variety of colourful birds to fill your backyard or barnyard with :)
We raise two different breeds of chicken: Bielefelders and Black Copper Marans.
We love all of our animals and especially love seeing them go off to their new homes where they will be bringing joy into so many people's lives :)
We would love to help you find just the right breed or combination of breeds to add to your life, so please feel free to check out our poultry pages where you will find lots of pics and info on each of our breeds!